Lakewood at HomeMembers, Team Fulfill Christmas Wishes of Four Children
June 13, 2022
Lakewood at Home members and team took the most wonderful time of the year to a whole new level when giving back. Members and the team raised nearly $400 for the Salvation Army's Angel Tree. The program allows community members and organizations to choose children ages zero to 13 to provide Christmas gifts and clothing that might not have a Christmas without the community's support.
The Lakewood at Home team and its members were able to sponsor four children ages 4-13 for Christmas. Each of the four children received all the items on their lists, including clothing, toys and athletic gear such as roller skates and a soccer net.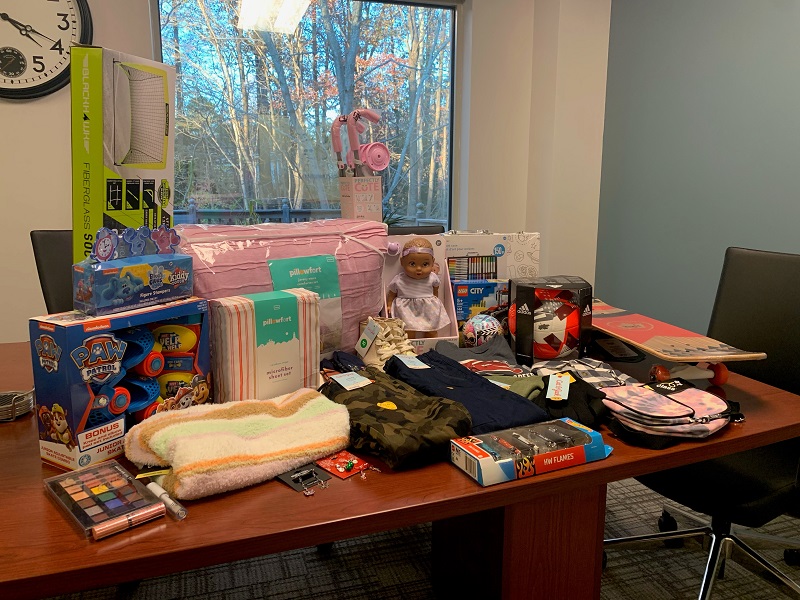 The Salvation Army Angel Tree Program has been a tradition in the greater Richmond area since 1930. In 2020, more than 3,500 children in Central Virginia received Christmas assistance through Angel Tree.
Additionally, Lakewood at Home team members volunteered at the Henrico Christmas Mother. The team spent an afternoon assisting local families with shopping for gifts from the Christmas Mother warehouse. Lakewood at Home member Angela Harper was the 2018 Henrico Christmas Mother. She worked with the team to arrange the volunteer opportunity.
Since 1942, Henrico Christmas Mother has provided food, new clothing, books, toys and other gift items to Henrico families with children, seniors age 65+ and disabled adults during the holiday season.
This story was originally published in LifeSpire of Virginia's 2021 Annual Report. The full digital magazine is available online.